TT Tony Takes The Title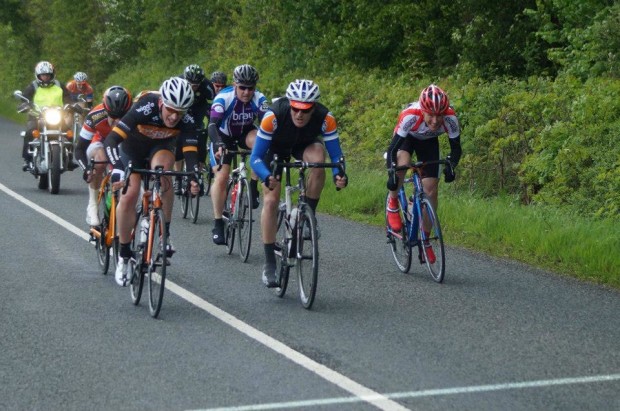 Fast man, Tony O'Malley put to bed the question over who would take the 25 mile TT championship. He did it in fine style coming in under the hour in 58:52.
Clearly his training for his Molly McNally Challenge really worked as he comfortably (OK, a 25 mile TT is never comfortable) won by almost thirty seconds from Jonathan Grimes who came in at 59:20 and was the only other man to break the hour.
Tony (pictured coming second in a recent IVCA race. Photo by Brendan Culleton) now holds both TT titles, sharing the 10 mile event with John Rowan.
His expected challenger, and defending 25 mile TT champion, John Rowan, didn't manage to get the pistons firing. He finished in sixth spot with a respectable time of 1:01:54.