Bike Talk With… Brian Morrissey
In what will hopefully be a long-running series of "Bike Talks", we start with Brian Morrissey, everyone's favourite fireman…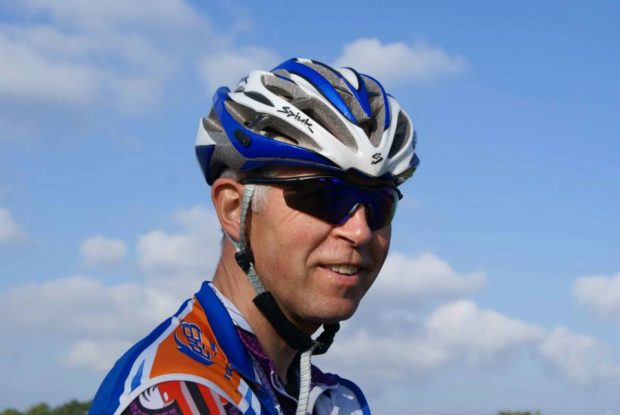 Favourite Bike?
My first bike, my hack/commuter bike, Felt Z85. Without buying that I wouldn't be enjoying our great sport now. Must be close to 50,000 km's on that frame, about the only original part left.
How many do you have?
Only 2, sad I know. Negotiations will be taking place very soon but don't look too promising at present.
Favourite Race?
Pro Race, Paris Roubaix, always a spectacle. Last Sunday's was probably the best finish to a race I've ever seen. Domestic, Club Championship night, World Championships for club riders lol.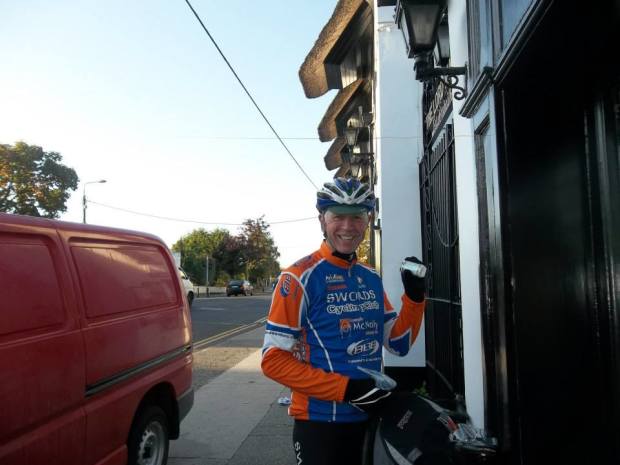 How did you start cycling?
Bought a bike on Bike to Work Scheme in 2010 to take part in The Four Provinces Charity Cycle with Dublin Fire Brigade Cycling Club. Was always fascinated by cycling, but once I started to train properly with experienced riders, I was totally hooked.
Thoughts on sock height?
Ankle socks, NO. Triathlete knee socks, NO. 5″ white, Rule #28
Can you do your own wrenching?
Do a lot on the Hack, it's has Shimano gears so any idiot can play with them. Race bike has Campagnolo and can only be touched by the hands of a trained bike surgeon, all done by Derek Humphries.
Where do you like to cycle in Ireland?
Love North County Dublin, especially the quiet laneways when out alone but lately have been heading more towards Batterstown, Dunsany area, as the roads are in far better condition. Summer months, you just can't beat Wicklow.
Where do you like to cycle abroad?
Have only cycled in the Algarve. Really fantastic place for cycling. Quiet, really well surfaced roads, and a great mountain to Monchique and Foia, standing at nearly 1000m and only approx a 80km return cycle from Lagos.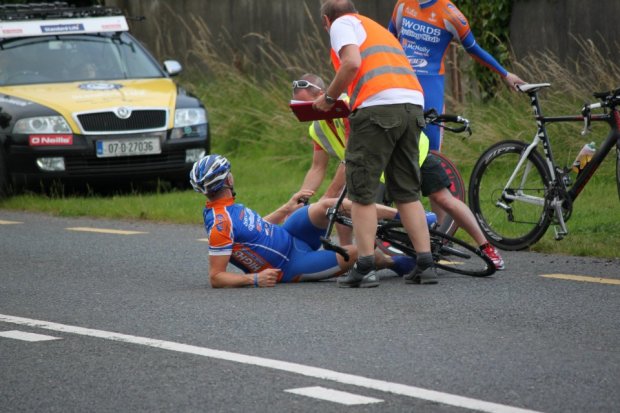 Campag or Shimano?
Campagnolo without a doubt. Everything that's a game changer comes from Campy. Are they the ones pushing for Disc Brakes on road bikes?
Shaved or Unshaved?
Shaved, even Phil O'Flaherty does it 🙂