Joe McNally League 2018 – Official Results –
After a very hotly contested B league the final results are in!  A big congratulations to all winners in all categories.
I'd also like to thank David Blake for turning up every Wednesday and taking fabulous photos! Thank you also to the Race Committee for organising the league, Tony Keating for allocating the points each week, Keith Sharkey and Ciaran Mc Sweeney for stepping in on numerous occasions to assist with Marshalling etc.
Also, thank you… the club members for some great racing and here's hoping that next years league is just as exciting!
Details regarding the awards night will be announced soon.
Joe McNally League 2018 – Official Results –
A league;
1st – Ciaran Handley
2nd – Mark McCourt
3rd – Derek Humphries
1st visitor – Sean Landers (Stamullen)
1st u/p vet – Paul Whelan
1st youth – James Willet
B league:
1st – Paul Smith
2nd – Jason O'Toole
3rd – Brendan Furey
1st lady – Laura Banfield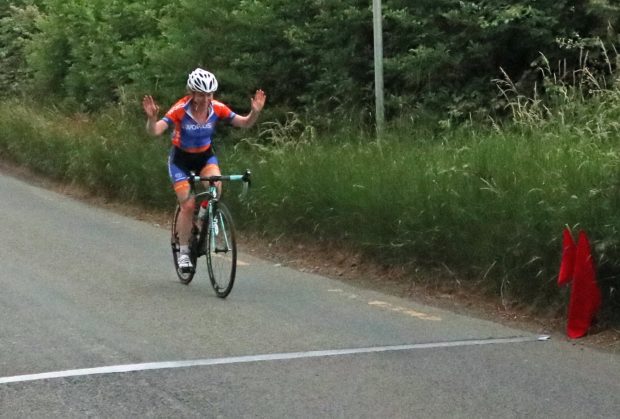 1st visitor – Tony O'Farrell (VCB)
1st u/p vet – David Hickey
1st youth – Cian Smart
TTs;
16k
1st – Ross Collins
1st lady – Laura Banfield
40k
1st – Ross Collins
1st lady – Laura Banfield